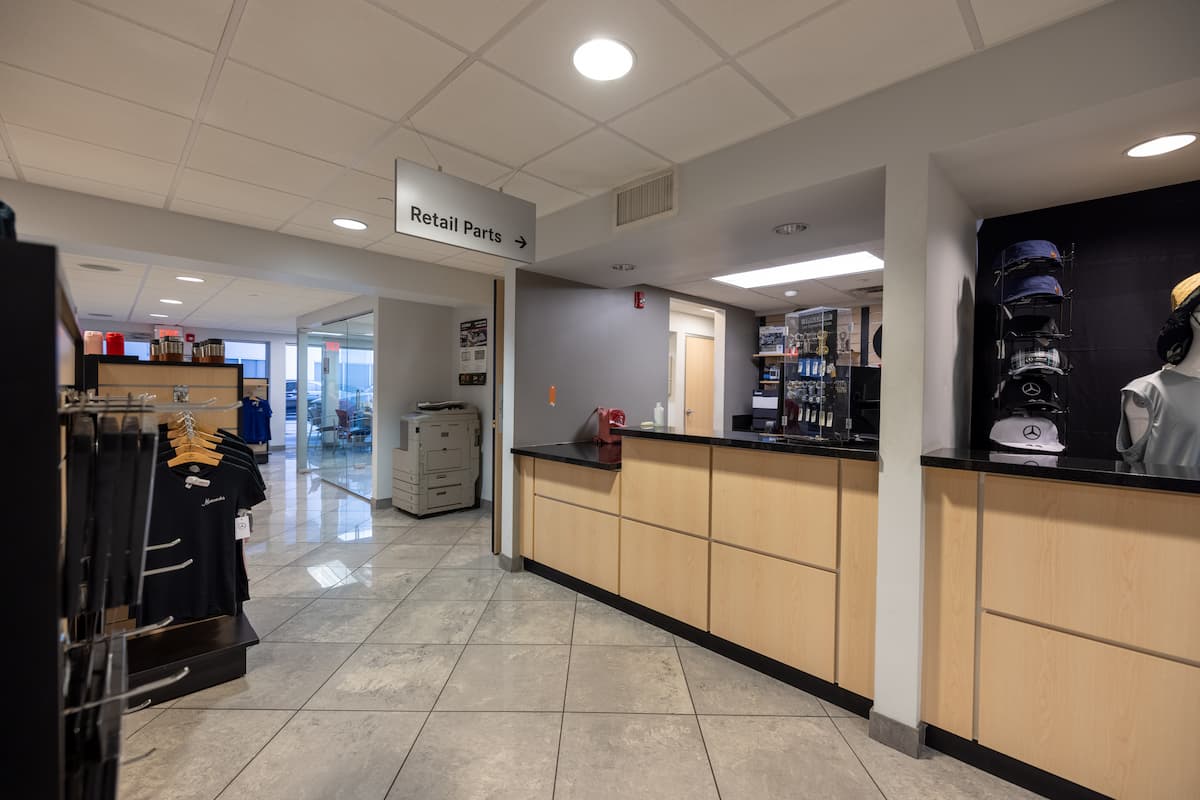 Mercedes-Benz Parts in Florida
Mercedes-Benz maintains a comprehensive inventory of genuine OEM Mercedes-Benz parts and accessories. Our knowledgeable and friendly team is here to answer any inquiries you may have. Should we not have the part or accessory you are searching for in stock, we can always order it for you and receive it within a timely manner. Some common parts and accessories include:
All-weather Floor Mats
Batteries & Wiper Blades
Headlights & Taillights
Smartphone Charging Cables
Wheels & Tires
What Are OEM Parts?
OEM stands for Original Equipment Manufacturer. in this case, OEM refers to parts that were made by Mercedes-Benz, not a third-party or aftermarket company. Genuine OEM Mercedes-Benz parts and accessories offer superior quality and fitment compared to generic off-the-shelf parts. Maintaining your vehicle with OEM Mercedes-Benz parts and accessories ensures it drives and operates like the day it left the factory. Additionally, using only OEM parts helps retain the value of your vehicle should you choose to sell it.
Order Mercedes-Benz Parts & Accessories
To get started, contact your local Mercedes-Benz parts center to speak with a Parts Specialist. If you are unsure what part you need exactly, feel free to still contact us! We will work with you to determine what part or accessory would be best. Whether you are looking to update or maintain your [Dealership Make], we are here to help.